⁄

⁄

⁄

Banocide Forte 50mg (Diethylcarbamazine)
Banocide Forte 50mg (Diethylcarbamazine)
| | |
| --- | --- |
| Active Ingredient (Generic Name): | Diethylcarbamazine |
| Indication: | Worm infections, Filariasis |
| Manufacturer: | GlaxoSmithKline Pharmaceuticals Ltd |
| Packaging: | 20 tablets in 1 strip & 30 tablets in 1 strip |
| Strength: | 50mg |
| Delivery Time: | 6 To 15 days |
| 10% OFF: | Use Code AM10 @ Checkout page |
Banocide Forte 50mg (Diethylcarbamazine) - 50mg

50mg
Price
Price/unit
Quantity
Add To Cart
40 Tablet/s

$

4.00
$0.1 /Piece
80 Tablet/s

$

8.00
$0.1 /Piece
120 Tablet/s

$

12.00
$0.1 /Piece
What Our Customer Says
Good customer service

Delivery was right on time

I recommend them all day long

I recommend them all day long

So Happy

Mindblowing medicine from Arrowmeds without any excuses.

Legit

Shipping took 3 weeks which was faster then my last.

Got everything I ordered.

Definitely use them again.

Delivered relatively fast...

Delivered relatively fast and discreetly.

Satisfied

Great customer service and fast shipping

Great prices

Great prices, fast shipping – will use again!

So Happy

I am so happy to receive my Fildena pills!! Wonderful.

No Excuse

Mindblowing medicine from Arrowmeds without any excuses.
Description
Product Description
What is Banocide Forte 50 mg?
Banocide Forte 50 mg is a kind of antihelminthic tablet that is generally used for the treatment of filariasis and worm infections.
This infection is known for causing swelling of the legs, arms, and genitals.
This medicine is known for the treatment and prevention of worm infections that cause infection in your eyes which may lead to blindness and other infections that may cause an imbalance in the nervous system, connective tissue, or breathing disorders.
This medicine is not suggested to be used for the treatment of infections caused by tapeworms or pinworms.
Uses of Banocide Forte 50mg
Buy Banocide Forte 50 mg Online is an antiparasitic medicine that is used against the treatment of filariasis which is mainly caused by Malawi, Bancrofti, brugia timori.
Along with that, this medicine is also recommended to be used against the treatment of Toxocariasis, tropical pulmonary eosinophilia, as well as Loiasis.
Dosage
Banocide Forte 50 tablet is having Diethylcarbamazine as its main ingredient so you must follow the suggested dose and duration of taking this medicine to enjoy long-term benefits and safeguard yourself from any side effects in your body.
You must finish the full course of this tablet and should not stop taking it by yourself unless recommended by your physician. You should be very cautious regarding the doses of this medicine then only you will be able to see desired results in your body.
Precautions
Pregnancy
Banocide Forte 50mg is not suggested by a physician to be used by a pregnant woman unless it is very necessary to use. You must discuss all the associated risks and benefits of this tablet before starting your medication with Banocide Forte.
Breastfeeding
A breastfeeding mother is not suggested to use this tablet unless it is very important. Various research shows that this medicine makes fast breast milk and causes an undesirable effect on the baby hence it is advisable to avoid taking this medicine by a breastfeeding mother.
Heart diseases
All people who are suffering from cardiovascular problems or have a history of heart disease and not recommended to consume Banocide Forte 50 mg tablets because it may worsen their health problems and they may suffer from hazardous effects.
Driving
No study is of the view that consumption of Banocide Forte 50 mg Pills may affect your vision as you may not suffer from drowsiness or dizziness so it is safe to drive or operate any other machine when you are under the medication of Banocide Forte 50mg.
Benefits of Banocide Forte 50mg
Buy Banocide Forte 50 mg is the usual treatment against infection caused by parasitic worms as it is an antibiotic medicine.
This medicine is known for doing wonders by stopping the growth of parasites causing infection to your body by killing such worms.
It is known for providing quick results so that you make start feeling better as soon as you start your medication with Banocide Forte 50 mg.
It is suggested that you should continue to use this medicine as long as your doctor suggested to do so otherwise you will fail to enjoy the long-term benefits of this medicine.
It is also known for providing relief against infection known as filariasis.
This type of infectious disease is caused by parasitic roundworms that are transmitted to the human body by the bite of a mosquito. It is known for killing such parasites and you will get yourself treated for filariasis.
What are the Side Effects of Banocide Forte 50 mg?
Banocide Forte 50 is an antiparasitic medicine that is very safe to be used by any individual suffering from infections in their body.
This medicine does not require to provide much medical attention as all the symptoms of Side Effects disappear after some time of its usage.
However, you are suggested to consult your doctor if any symptoms may last for a longer duration of time.
Some common side effects of using this medicine include
Abdominal pain
Dizziness
Vertigo
Fever
Vomiting
Nausea
Hair loss
Frequently Asked Questions:
What happens if you take too much Banocide Forte 50 mg?
To enjoy long-term benefits you must take this medicine with the prescribed and recommended dosage only.
In case you have found out that you have taken too much Banocide Forte 50mg, then you need to consult your doctor for seeking emergency medical advice.
What if you forget to use Banocide Forte 50 mg?
If you have missed the dose of this medicine at the scheduled time then you need to take it as soon as you remember about the missed dose.
If the time of the next scheduled dose is near then you can skip the missed dose to compensate for the next scheduled dose.
How Does Banocide Forte 50mg work?
Banocide Forte 50 mg medicine belongs to the anthelmintics group of medicine which helps care for such parasite worms causing infection in your body also it helps treat filariasis.
By the regular use of this medicine, you will be able to treat yourself with various infections caused by different parasites.
How to Use Banocide Forte 50 mg?
You need to take this tablet as per the recommended dose and according to the duration suggested by your pharmacist and health care provider.
These are oral tablets that you need to provide with the help of water without crushing or breaking them. You can take it with her without food at your convenience.
What are the Common Drug Interactions?
Depending upon the medical health of an individual different medicines interact in your body differently.
Therefore to safeguard yourself from any symptoms of hazardous effects it is suggested to check the possible interactions with this medicine along with your doctor.
If you are having any disease or health issues earlier you need to discuss this with your doctor so that he will be able to suggest the right strength and dosage for taking Banocide Forte 50 mg Online.
Check Alternative Medicines Here: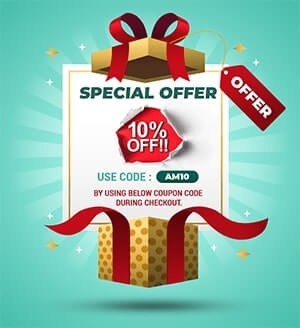 Testimonials
James Taylor
I have been using Some ED Medicine and I am incredibly impressed with the results! I feel a difference in libido and stamina right away. I have used this medicine and improve my Sexual Activity, Today I will so happy.
USA
Sean Williams
Thanks a lot, Arrowmeds! I got my package and I already managed to test it! Sex lasts for 1 hour and my tool feels "turbocharged" and ready for more. That's so much more than I expected and it feels great!
USA
Jackson Mercer
I really didn't expect such a great post from you! I am 53 years old and have been using these pills for about a year already and couldn't be any happier. Sex lasts much longer, hard on is rock solid and my wife just can't get her hands off me!
Jimmy Borquez
This worked so well. I almost ripped a hole through my pants!!!!. I've been using Some ED Medicine for about a month and it has improved my ability to get and keep my erections, and my sex life has improved greatly. Thank you for Arrowmeds Team.
James Lewis
I like it when my erections are nice and hard - the whole world knows about it. Thankfully for Arrowmeds, I was introduced to Some ED Medicine and now I'm sporting erections like an 18-year-old !!